DARCY

B

DAHL

Design Director

917.509.1659

1664 PARK AVE
2B
NY, NY 10035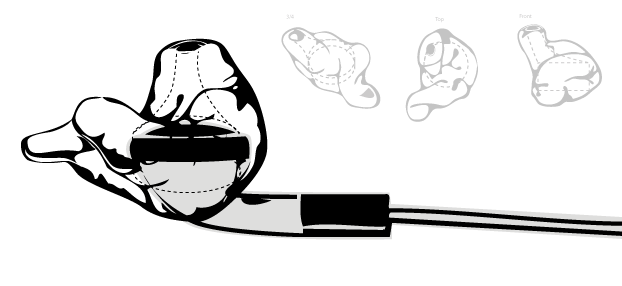 Available for immediate engagement
:

Darcy Dahl
Critical observer with expansive and adaptable skill set seeks integration with creative communication strategy development team in the process of "moving the world."
20 years affecting singular solutions for a variegated list of clients, media, resources and budgets produced a proactive and versatile communicator wielding an exhaustive skill set and oversight into the operations of creative client-based solution providers with deep emphasis on user experience, identity branding, design, social media, interactive environments, motion graphics, video and print..

Experience as Design Director
Freelance • 2011-2002

UX Design for Web and Mobile Apps, Branding, Business Consultation, Illustration, Style Guides, CMS-based Web solutions, SEO

Plan and apply consistent use and appearance across all user experiences. i.e. web, product branding, e-commerce, social media.
Create wireframes, flowcharts and storyboards for integrating programing and design teams by developing user interface for mobile apps and web-based applications.
Develop original content for entertainment DVD titles and corporate multimedia design. Foster collaborative relationships with production facilities and creative service providers (including producers, web and multimedia developers, designers, copywriters, 3D artists, compositors, and editors).
Execute and Manage all stages of illustration, print, application, web, interactive video, and motion graphics design / production.

Read more ›

Tapehouse Broadband • 2001-2002

Directed design of Broadband's corporate identity, logo, reel, and ancillary marketing materials.
Designed interface, supervised audio / inferno sessions, directed 3-d graphics, compositing and editing.
Collaborated with marketing staff to win contracts for DVD entertainment titles based on efficient, streamlined production methods while maintaining maximum design usefulness and appeal.
Worked with filmmakers on design of DVD, packaging, and ancillary marketing materials.

Zuma Digital • 1998-2001

As Director of Design after over a year as Zuma's principal independent contractor for design and motion graphics production:

Moved company from dependence on DVD production towards the realization of a comprehensive design studio by increasing emphasis on value-added original programming, concept development, and broadcast graphics.
Directed design of the award-winning DVD, Final Fantasy.
Developed synergy with sales that was instrumental in establishing and maintaining accounts with Kenneth Cole, A&E Network, Columbia Tri-star, Sony, Fox Lorber, BBDO, and TIAA-CREF.
Hired and trained the design/motion graphics staff.
Refined client's goals and determined efficient routes to them, from budgets and scheduling to production with an advanced understanding of all the nuances of the DVD medium. Utilized a full spectrum of artists (from interns to Renderman shaders) and tools (from Photoshop to Inferno).

Sole Proprietor • 1998-1990
'98-Zuma Digital • Design and Motion Graphics production of Hundreds of DVD Entertainment Titles '97-Yamamoto Moss • After Effects instruction and production. '96-98 -Giraffe Films, Inc. • Digital Matte Painting • Special Effects Supervisor '96-Epcot Center - ATT kiosk – design • "Director" programming • Script development. • Animation '96-National Science Center - Interactive Video Disk Kiosks • UX design • Animation • Character Development • Audio Production including direction of Voice Actors. • Script Writing • Creative development • design, illustration, motion graphics • 3D modeling, texturing and animation • Hired and directed designers, programmers, 3D artists '94-Mexico City Science Museum • Senses Exhibit
Skills:
Discovery, Communication, Amelioration, Project Management, Team building, Client and Asset Management Design, Illustration, Interactive Video, Motion Graphics, Presentation, (Artist CV available upon request)
Software Related
Expert with Adobe's Creative Suite, including After Effects since CoSA. BBEDIT, Final Cut Pro, Shake, Maya, Electric Image, Quark, Powerpoint, Flash, Director, Microsoft's Project, OmniGraffle Pro, Filemaker Pro, Multi-Platform. Inferno, HTML, CSS, PHP, mySQL, Apache (Web Standards Junkie).